Video on the Internet until recently, has been limited to small compressed files. However, now with the vast improvements to software, broadband speed and take-up in Australia. Video content on the Internet super highway, has exploded in a positive and productive way. All that is needed now is a bit of direction. The resources for using video on the Internet, including host sites like "Vimeo" and "Blip TV". Are continuously improving and evolving so the future holds many possibilities for video on the Internet, throughout the world. Personalised video/image websites/classifieds on the Internet for your adventure asset, is the way of the future.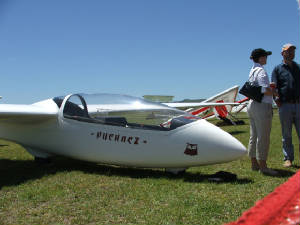 The Internet can be used as a medium to advertise the recreational aircraft or adventure asset that you have for sale, to help communicate its uniqueness to potential buyers. These buyers can then contact you for further details if interested. This is where a video classified of the aircraft is a useful tool to help make a more successful sale. A video classified of your aircraft can be made for uploading to the Internet for anyone throughout the world to see or for selected viewers only, depending on your requirements. The video classified can be made either before or after the initial placement of any external advertising, like newspapers or magazines. The Internet just helps to place the video classified of your aircraft out there in circulation for whoever is interested. Or you could specifically send it to someone as an email attatchment. I believe this to be the future of medium to large asset sales, with video classifieds being placed on the Internet.
What I can offer are image files transfered to a USB flash drive. That include video and still footage of the aircraft from all relevant angles. Including dynamic shots of the aircraft in opperation if requested. Interviews with owner, to clarify aircraft history and any points of interest, will also be included. Higher quality still photo's can also be taken with a digital still camera of up to 4 megapixels, for printing photo's or use on the Internet.
It is my intention to be able to present a finished video classified of approximately 1-3 minutes duration, with full colour video and CD quality stereo sound. For download or streaming on the Internet, through host video sites such as
blip.tv
or
Vimeo
. Future developments may include access to distribution through
R
ecreational Flying TV
.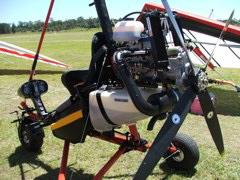 Main clients.
Private sellers/buyers of aircraft (recreational).
Promotion of recreational aviation organisations/training/clubs.
Ross D. Hopkins
This is a fly on the wall documentary, videoed by myself at the Westpac Rescue Helicopter Service, public Open Day at Newcastle, NSW, Australia in 2004.